German Historical Institute London
The German Historical Institute London enables and furthers humanities research across borders. As an intermediary between scholars from Germany and scholars from Britain, Ireland, and the Commonwealth, we support German scholars working on British history, joint German-British projects, and British scholars teaching and researching German history and culture. Our staff specializes in British and Irish history from medieval to modern times, British-German and European relations, and colonial and global history.
Reopening
We are very pleased to be able to open the GHIL Library to readers again from 12 April.
Our current opening hours are Monday, Tuesday and Friday (10am-3pm). In order to book a slot, please send us an email (library@ghil.ac.uk), including your name, reader number, topic of research, and the date and time you would like to visit us. Please let us know if your research need is urgent so that we can prioritize your request.
Scholarships
Applications for scholarships starting August 2021 (deadline end of May 2021) are now being accepted
Please check our scholarship page for details on how to apply. The GHIL Stipendienregelung has been updated, so please read it carefully.
Call for Papers
The History of Medialization and Empowerment: The Intersection of Women's Rights Activism and the Media

20–22 January 2022
German Historical Institute London / Online
Closing date for applications: 14 May 2021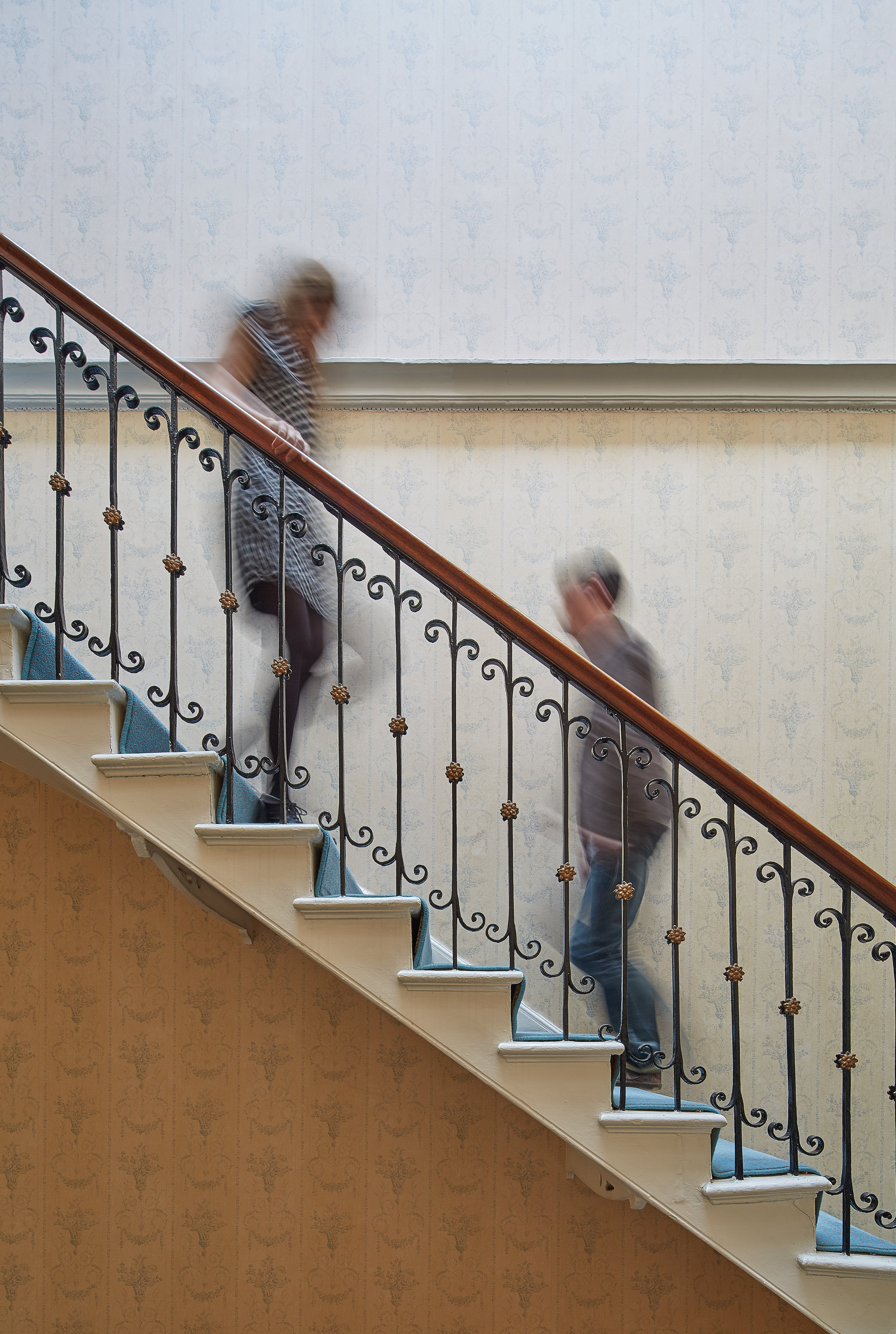 Vacancy
Research Fellow
Early modern British history
The German Historical Institute London is seeking to employ at the earliest opportunity, but no later than 1 September 2021, one Research Fellow (postdoc) in the field of early modern British history. This is a fixed-term position (3 years with the option to extend for a further 3 years) for the purpose of completing a German postdoc qualification (e.g. Habilitation).
NEW Closing Date: 8 April 2021
Scholarships
Postgraduate and postdoc scholarships
Starting August 2021 (up to 6 months, depending on project requirements)
Each year, the GHIL awards a number of research scholarships to postgraduate students, Habilitanden and postdocs at German universities to enable them to carry out research in Britain.
Closing date: 31 May 2021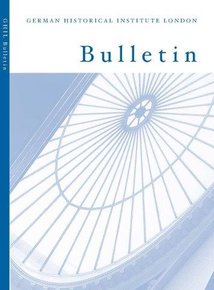 Volume 42 (2020), No. 2
November Issue
Featured Article
Editorial
Words Matter: Our Thoughts on Language, Pseudo-Science, and 'Race'
German Historical Institute London Bulletin, vol. 42 (2020), no. 2, 3–8
Featured Article
Ulrich Herbert
The Short and the Long Twentieth Century: German and European Perspectives
German Historical Institute London Bulletin, vol. 42 (2020), no. 2, 9-24
Peter Mandler
The Crisis of the Meritocracy
How Popular Demand (not Politicians) Made Britain into a Mass Education Society
The Annual Lecture / German Historical Institute London. 2020
London: German Historical Institute London, 2021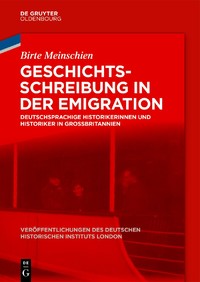 Birte Meinschien
Geschichtsschreibung in der Emigration
Deutschsprachige Historikerinnen und Historiker in Großbritannien
Veröffentlichungen des Deutschen Historischen Instituts London. Bd. 84
Berlin: De Gruyter Oldenbourg, 2020
Cross-Cutting Research Theme
Histories of Kinship and Gender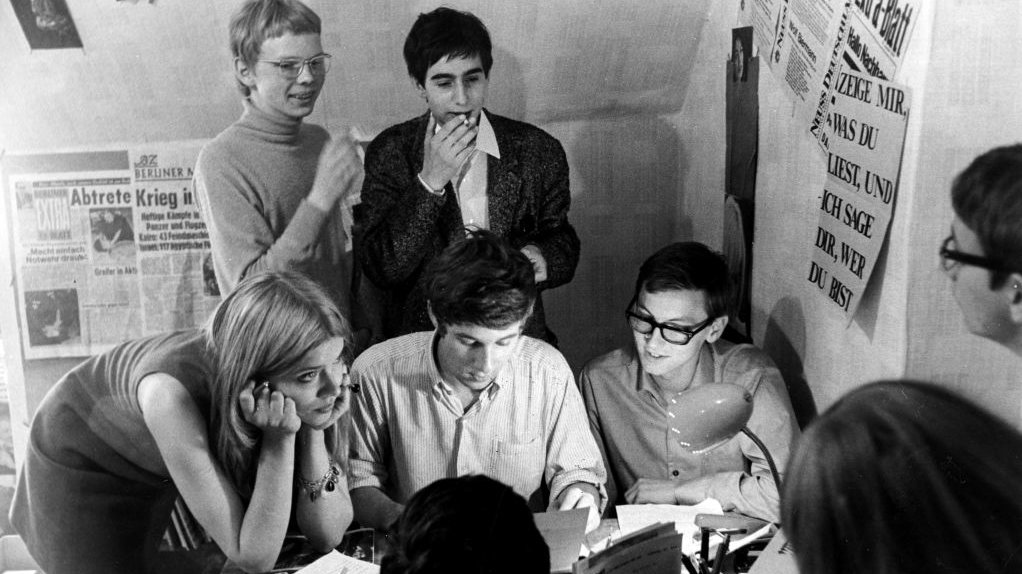 The categories of kinship and gender are powerful indicators of social place, but also social binding agents. How are individuals and groups assigned a social place? How are social hierarchies and differences, or support networks, created by the production of kinship and gender identities? Attention will be paid to the role of experts and knowledge, to practices 'from below', and the negotiation and strengthening of norms by situative performances. This will involve a dialogue with new methods and theories from other disciplines such as ethnography and gender studies. Both gender and kinship are here understood as multi-relational, in the sense of intersectionality.
Patrice Poutrus
Contested Asylum: The History of the 2015 Refugee Crisis
Modern German History Seminar, Institute of Historical Research, University of London, 25 February 2021
0:42 h
After 1945, both the Federal Republic of Germany and the German Democratic Republic included asylum law, and thus the admission of politically persecuted persons, in their constitutions. Since then, debates about the admission of refugees/displaced persons have continued in West German and East German society, persisting into the decades after reunification. Time and again, issues such as flight, asylum, and admission have mobilized the German public and provoked deep controversies. Patrice G. Poutrus argues that these discussions are not so much about specific questions of admission policy, but more about a fundamental struggle regarding German society's political and moral self-understanding. They raise questions such as: what consequences should follow from the history of National Socialism? Do we want to live in a pluralistic society? What identity does German society have and who belongs to it? Patrice G. Poutrus is the author of a book about this 'contested asylum' in which he examines its history from 1945 to the present.
Patrice G. Poutrus studied history and social sciences at Humboldt University, Berlin and wrote his Ph.D. on the social and economic history of the GDR at the Europa University Viadrina, Frankfurt (Oder). He works on the history of divided Germany after 1945, and on historical refugee and migration research. He is currently working on a research project at Erfurt University about family memories in the GDR and the post-1990 transformation of Thuringia.
Nandini Gooptu
New Cultures of Work, Youth, and Politics in India
GHIL Lecture Spring 2021, 23 February 2021
0:46 h
Nandini Gooptu is Associate Professor of South Asian Studies in the Oxford Department of International Development and a Fellow of St Antony's College, Oxford. She is the author of The Politics of the Urban Poor in Early-Twentieth Century India (2001), editor of Enterprise Culture in Neoliberal India (2013), and joint-editor of India and the British Empire (2012), and The Persistence of Poverty in India (2017).
India has, in recent decades, witnessed a sea change in the nature and settings of work. New workplaces and work cultures have grown in tandem with India's consumer revolution, notably in the burgeoning interactive service sector. Here, the demands of customer service are reshaping the political subjectivity and democratic sensibility of the predominantly young workforce. Workers develop new forms of critical understanding of the self and society through the assessment of customers' needs and conduct, as well as through emotional reflexivity, self-control, and self-awareness that are critical components of customer care. These, in turn, stimulate a personalized, individualized, transactional, and clientelistic approach to politics in preference to collective action, while also unleashing a critique of class, power, and hierarchy.
Peter Burschel
The Dance of the Tapuya: On the Cultural Coding of Skin Colour in the Early Modern Period
GHIL Lecture Spring 2021, 9 February 2021
0:45 h
Peter Burschel is Professor of Medieval and Early Modern Cultural History at the University of Göttingen and Director of the Herzog August Bibliothek Wolfenbüttel. Among his many publications is Die Erfindung der Reinheit: Eine andere Geschichte der frühen Neuzeit (2014).
This lecture will show how European perceptions of skin colour – rather than primarily of skin markings, as was the case in the Middle Ages – increasingly began to influence European perceptions of non-European 'aliens'. Peter Burschel will argue that it was not until the sixteenth century that skin was seen as a 'supra-individual' distinguishing characteristic that made it possible to structure, classify, and, not least, to hierarchize intercultural encounters chromatically. This shows that the process was not merely about the perception of skin colour per se, but always also addressed the question of who was white, and who was not.
Originally scheduled for March 2020 and postponed due to Covid-19 lockdown.
Images mentioned in the Lecture
Please see here for the main images mentioned in this lecture: a series of double portraits by Albert Eckhout, now at the National Museum of Denmark.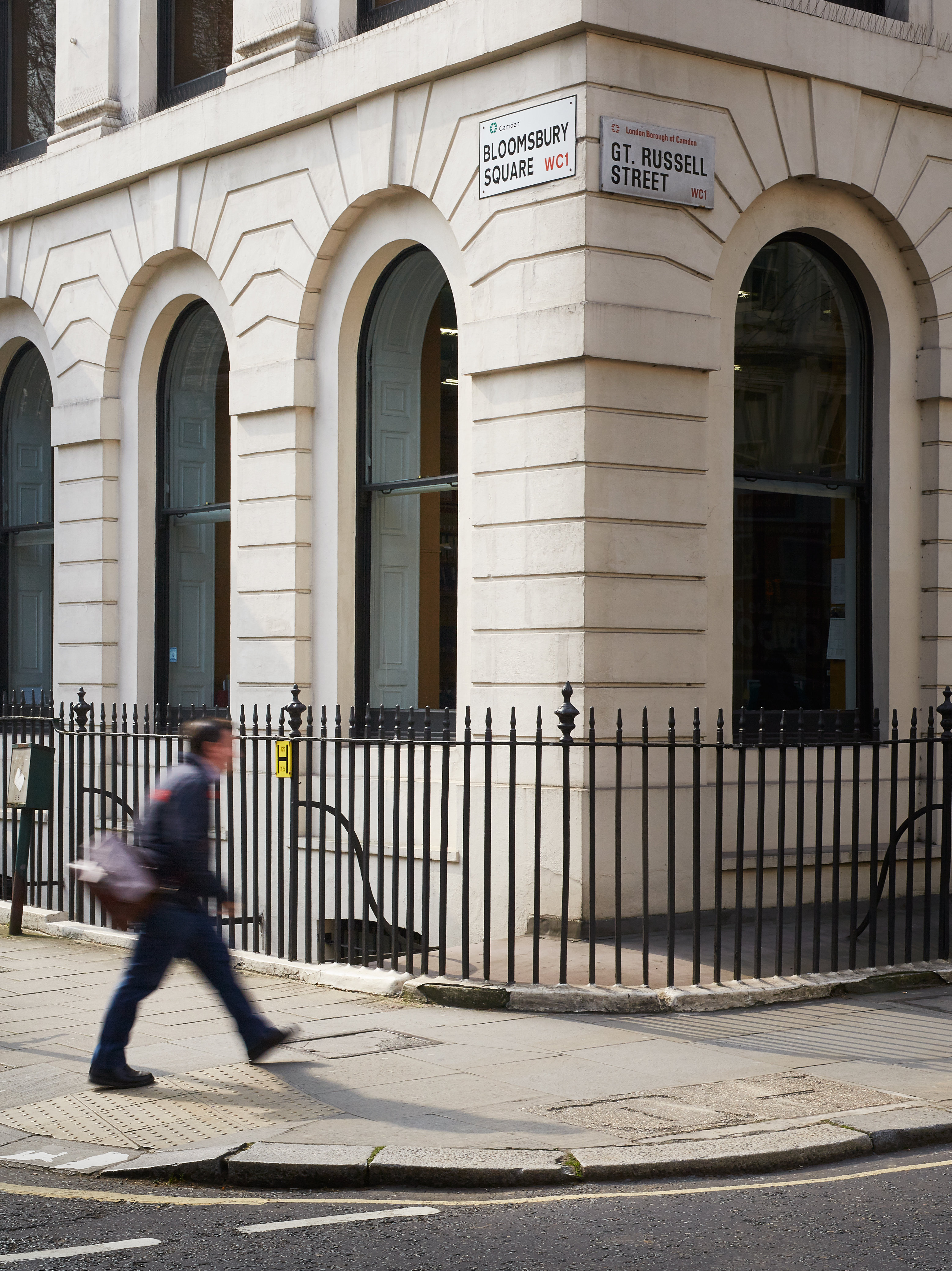 30 March 2021
Blogpost
Jennifer L. Rodgers
The Spaces Between: Interstitial Archives and Childbirth Activism in 1970s West Germany and the United States
Most people who know me will tell you that I enjoy fewer things more than foraging in archives. I have been an archive rat since my days as a researcher on a national historical commission. My love of unusual nuggets (an asbestos sample), dust-encrusted fingers, and the tangible vestiges of previous researchers (documents bedecked in cigarette burns), is even becoming a monograph...
Category: ISWG, Research
16 March 2021
Blogpost
Birte Meinschien
Historiography in Emigration: German Historians in Great Britain after 1933
It is doubly fitting that my book on German-speaking historians who emigrated to Britain after 1933 has now been published in the GHIL's book series. As the holder of a GHIL scholarship, I had the pleasure to be based at the Institute during two archival research trips to London...
Category: Publications