German Historical Institute London
The German Historical Institute London enables and furthers humanities research across borders. As an intermediary between German scholars and scholars from Britain, Ireland, and the Commonwealth, we support German scholars working on British history, joint German-British projects, and British scholars teaching and researching German history and culture. Our staff specializes in British and Irish history from medieval to modern times, Anglo-German and European relations, and colonial and global history. As an independent academic institution with a research library, the GHIL is part of the Max Weber Stiftung – Foundation German Humanities Institutes Abroad.
Call for Papers
Medieval History Seminar 2021

30 September–2 October 2021
Organized by the German Historical Institute London and the German Historical Institute Washington, D.C.
GHI London
Deadline: 31 January 2021
Call for papers
Contemporary Historians and the Re-Use of Social Science-Generated Data Sets

An International Dialogue on the Challenges Presented by 'Social Data'
Workshop convened by DFG-Projekt 'Sozialdaten als Quellen der Zeitgeschichte'
GHIL contact: Christina von Hodenberg
German Historical Institute London
Deadline: 5 February 2021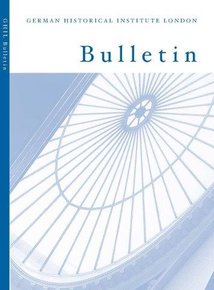 Volume 42 (2020), No. 2
November Issue
Featured Article
Editorial
Words Matter: Our Thoughts on Language, Pseudo-Science, and 'Race'
German Historical Institute London Bulletin, vol. 42 (2020), no. 2, 3–8
Featured Article
Ulrich Herbert
The Short and the Long Twentieth Century: German and European Perspectives
German Historical Institute London Bulletin, vol. 42 (2020), no. 2, 9-24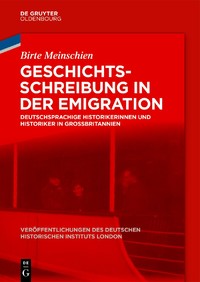 Birte Meinschien
Geschichtsschreibung in der Emigration
Deutschsprachige Historikerinnen und Historiker in Großbritannien
Veröffentlichungen des Deutschen Historischen Instituts London. Bd. 84
Berlin: De Gruyter Oldenbourg, 2020
Ulrike Freitag
Cosmopolitanism in a Global Perspective
The Annual Lecture / German Historical Institute London. 2019
London: German Historical Institute, 2020
Cross-Cutting Research Theme
Histories of Kinship and Gender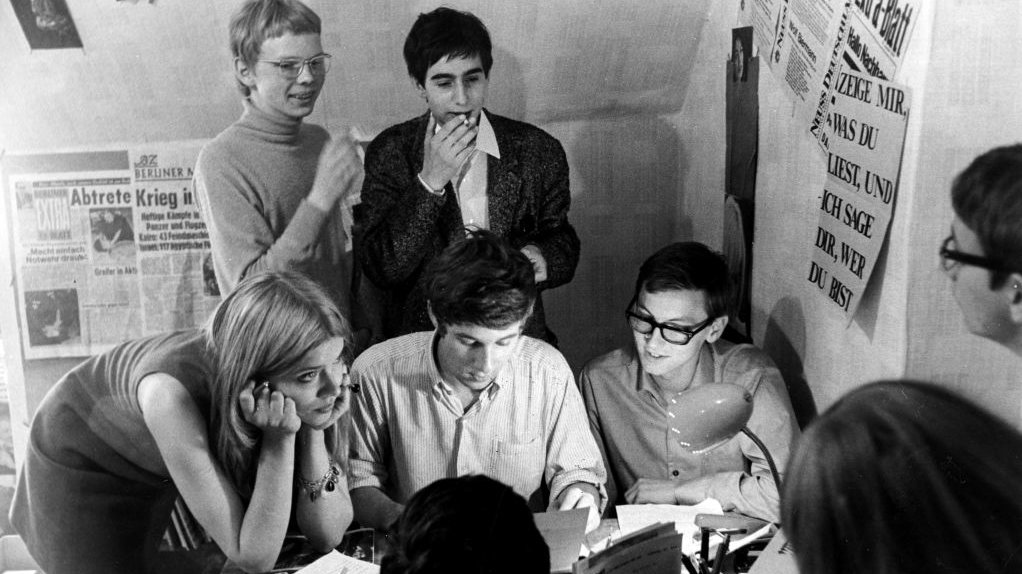 The categories of kinship and gender are powerful indicators of social place, but also social binding agents. How are individuals and groups assigned a social place? How are social hierarchies and differences, or support networks, created by the production of kinship and gender identities? Attention will be paid to the role of experts and knowledge, to practices 'from below', and the negotiation and strengthening of norms by situative performances. This will involve a dialogue with new methods and theories from other disciplines such as ethnography and gender studies. Both gender and kinship are here understood as multi-relational, in the sense of intersectionality.
Alice Rio
Legal Role-Playing and Storytelling in Early Medieval Francia
GHIL Lecture Autumn 2020, 1 December 2020
0:54 h
Alice Rio is Professor of Medieval History at King's College London. An enduring problem in early medieval history is what to make of the legal material, which is abundant relative to the total surviving evidence (legislation, acts of practice, models, old texts, new texts), and paints extremely contradictory pictures of contemporary legal practices both within and across legal genres. The lecture will try to show that this level of contradiction results from people calling on many different legal and cultural frameworks for representing their own actions, all of which were potentially valid provided that they could be sold successfully to one's audience: what mattered was success in getting others to play along through scene-setting and role-play. Alice Rio has written two books on early medieval legal and legal-ish practices: Legal Practice and the Written Word in the Early Middle Ages: Frankish Formulae, c.500–1000 (2009); and Slavery After Rome, 500–1100 (2017).
Martina Kessel
An Empire of Shaming: Reading Nazi Germany through the Violence of Laughter
Gerda Henkel Foundation Visiting Professorship Lecture, 26 November 2020
0:49 h
Survivors of the Shoah have often described how the SS liked to define torturing practices during the genocide as 'jokes'. The paper discusses the systematic presence of derisive laughter in Nazi Germany and analyzes its meanings as a way both to act out understandings of Germanness and to 'justify' violence.
The Gerda Henkel Foundation Visiting Professorship Lecture 2020, hosted by the German Historical Institute and London School of Economics and Political Science, was be held as an online event on Thursday, 26 November 2020.
Peter Mandler
The Crisis of the Meritocracy: How Popular Demand (not Politicians) Made Britain into a Mass Education Society
GHIL Annual Lecture, 6 November 2020
0:55 h
The 2020 Annual Lecture 'The Crisis of the Meritocracy' was given by Professor Peter Mandler, Cambridge, on Friday, 6 November 2020.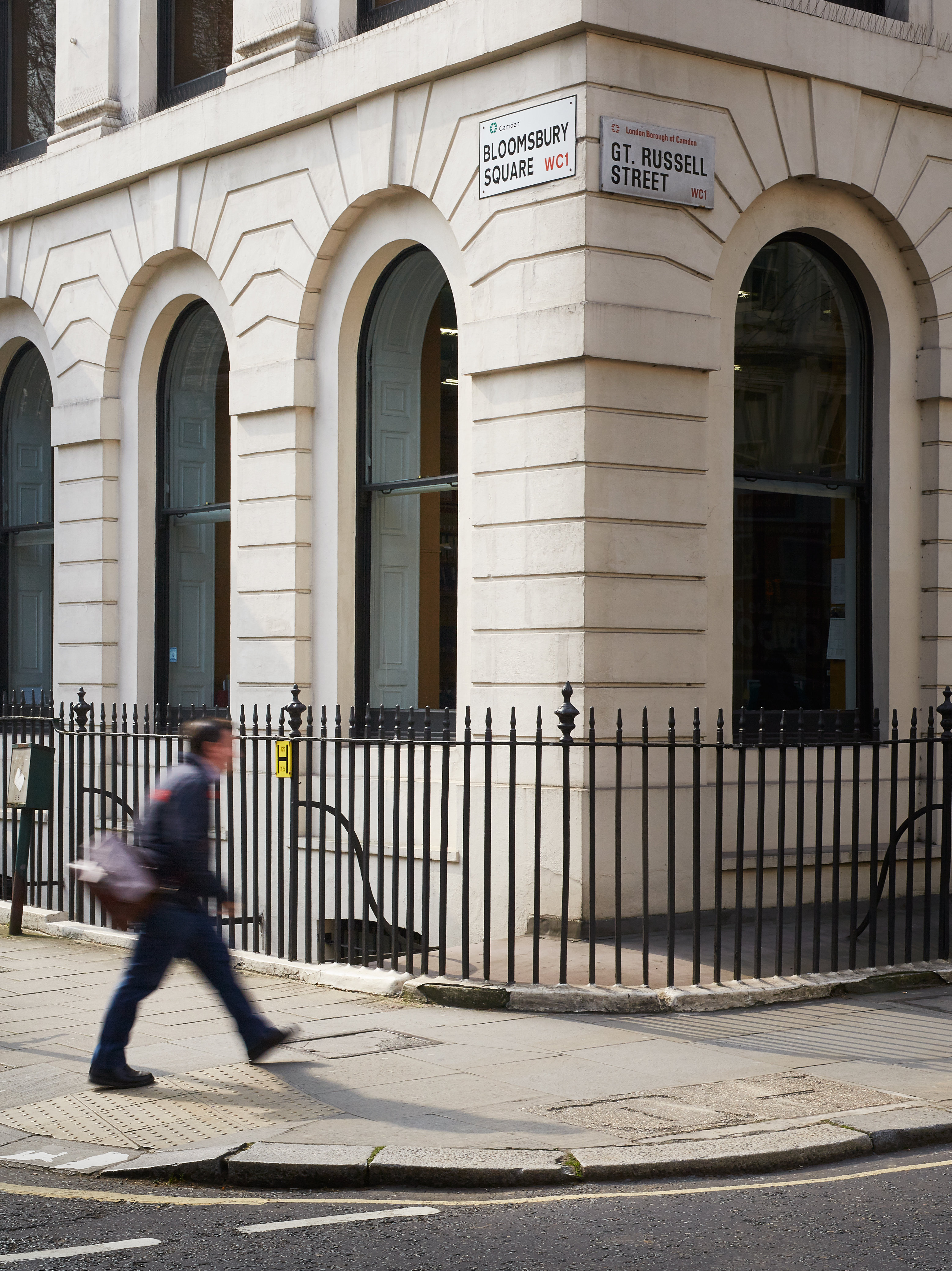 20 January 2021
Blogpost
Marcus Meer
Broken Symbols: Display and Destruction during the Attack on the Capitol
Almost two weeks later, recordings and photographs of the attack on the Capitol are still making newspaper headlines, flicker across screens, and fill the feeds on social media.
Category: Research
14 January 2021
Blogpost
Pierre Sfendules
An Ancient Church Father and his Victorian Audience: Christian von Bunsen's...
As nineteenth-century Europe faced the challenges of advancing modernity and its shattering consequences for the religious mind, a lost treatise by an ancient Church Father, the Philosophoumena, was rediscovered in the dusty library of Mount Athos...
Category: Research