German Historical Institute London
The German Historical Institute London enables and furthers humanities research across borders. As an intermediary between scholars from Germany and scholars from Britain, Ireland, and the Commonwealth, we support German scholars working on British history, joint German-British projects, and British scholars teaching and researching German history. Our staff specializes in British and Irish history from medieval to modern times, British-German and European relations, and colonial and global history.
Reopening
The GHIL Library is open to readers
Our current opening hours are Monday, Tuesday and Friday (10am-3pm). In order to book a slot, please send us an email (library@ghil.ac.uk), including your name, reader number, topic of research, and the date and time you would like to visit us. Please let us know if your research need is urgent so that we can prioritize your request.
Publication
New to Open Access
Six volumes of the Studies of the German Historical Institute, and Vol. 77 of the Veröffentlichungen des Deutschen Historischen Instituts have just become avaialable via Open Access. Please see the Open Access page for full details, links to the individual volumes, and a complete list of Open Access resources.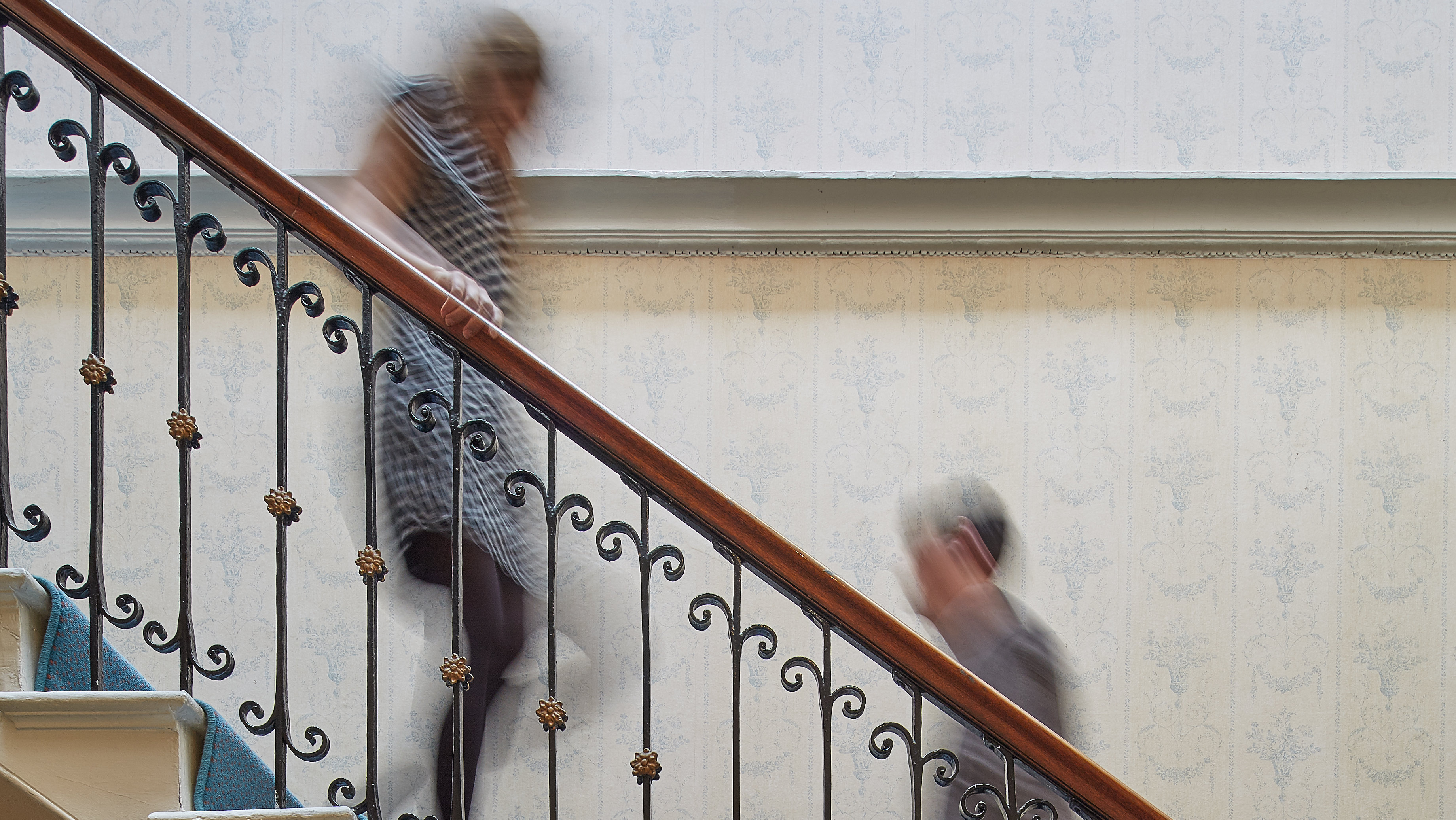 Prizes
Prize of the German Historical Institute London
The Prize of the German Historical Institute London is awarded annually for an outstanding Ph.D. thesis on German history (submitted to a British or Irish university), British history or British colonial history (submitted to a German university), British-German relations or British-German comparative history (submitted to a British, Irish, or German university). The Prize is 1,000 Euros. To be eligible, applicants must have successfully completed doctoral exams and vivas between 1 August 2020 and 31 July 2021.
Closing date for applications: 31 July 2021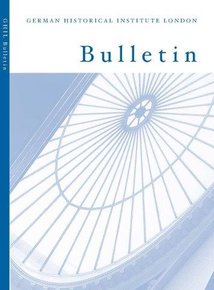 Volume 43 (2021), No. 1
May Issue
Featured Article
Mirjam Brusius
Introduction to Special Issue
Living through the Wende: Housing and the Home c.1989
German Historical Institute London Bulletin, vol. 43 (2021), no. 1, 3–11
Featured Article
Sonya Schönberger
Zingster Straße 25
German Historical Institute London Bulletin, vol. 43 (2021), no. 1, 12-33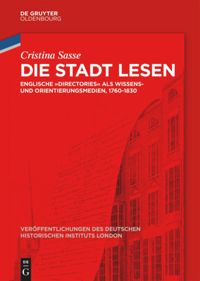 Cristina Sasse
Die Stadt lesen
Englische "Directories" als Wissens- und Orientierungsmedien, 1760–1830
Veröffentlichungen des Deutschen Historischen Instituts London. Bd. 85
Berlin: De Gruyter Oldenbourg, 2021
Peter Mandler
The Crisis of the Meritocracy
How Popular Demand (not Politicians) Made Britain into a Mass Education Society
The Annual Lecture / German Historical Institute London. 2020
London: German Historical Institute London, 2021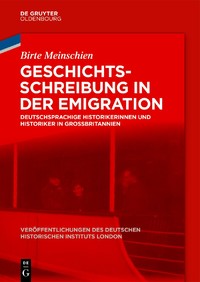 Birte Meinschien
Geschichtsschreibung in der Emigration
Deutschsprachige Historikerinnen und Historiker in Großbritannien
Veröffentlichungen des Deutschen Historischen Instituts London. Bd. 84
Berlin: De Gruyter Oldenbourg, 2020
Cross-Cutting Research Theme
Histories of Kinship and Gender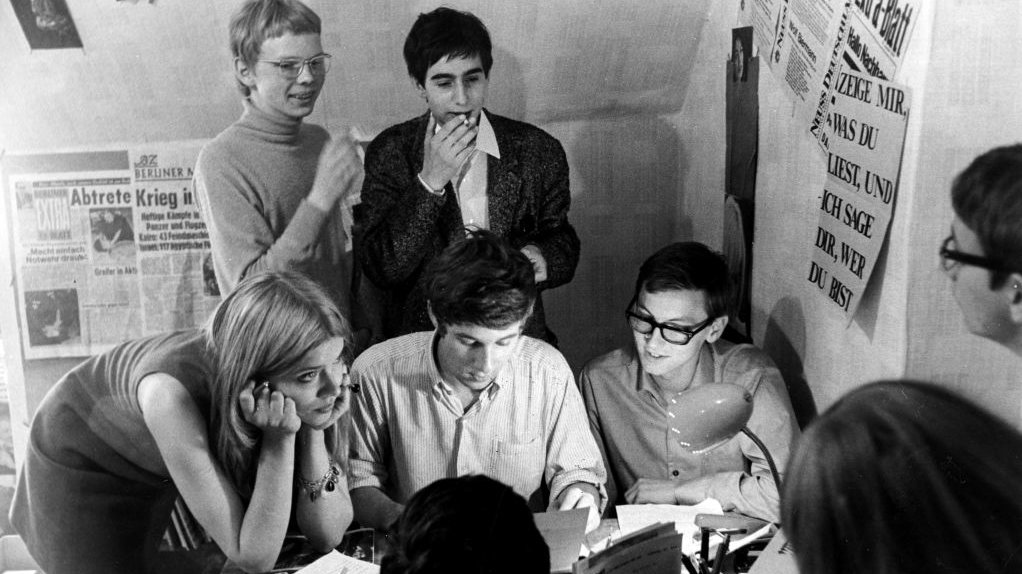 The categories of kinship and gender are powerful indicators of social place, but also social binding agents. How are individuals and groups assigned a social place? How are social hierarchies and differences, or support networks, created by the production of kinship and gender identities? Attention will be paid to the role of experts and knowledge, to practices 'from below', and the negotiation and strengthening of norms by situative performances. This will involve a dialogue with new methods and theories from other disciplines such as ethnography and gender studies. Both gender and kinship are here understood as multi-relational, in the sense of intersectionality.
Hannah Skoda
'How I long for the good old days': Nostalgia and Social Change in the Long Fourteenth Century
GHIL Lecture, 30 March 2021
0:55 h
The fourteenth century is characterized by a series of profound structural changes. This lecture forms part of a larger monograph project arguing that one of the ways in which people in England, France, and Italy responded to these changes was in a nostalgic mode. It was by articulating a longing for 'the good old days' that contemporaries tried to come to terms with plague, extreme demographic shifts, rapid commercialization, growing social mobility, rapid political change, pervasive warfare, and so on. After exploring the wider context of nostalgia in this period, the lecture will focus on medieval critiques of social mobility and flux, expressed through a nostalgic lens.
Hannah Skoda is Fellow and Tutor in medieval history at St John's College, Oxford. She has published on medieval violence, law, and Dante in particular, and is currently writing a monograph on nostalgia in the long fourteenth century.
Svenja Goltermann
Perceptions of Interpersonal Violence: A History of the Present
GHIL in co-operation with the Faculty of History, University of Oxford
0:48 h
Our understanding of what violence actually is has changed considerably in the second half of the twentieth century. When violence against children and women first became a public and political issue in the 1960s, it was exclusively considered as physical violence. Today, however, violence is no longer regarded as a physical act alone; psychological, emotional, and linguistic violence is also problematized. Looking at three cases—gender-based violence, language as violence, and bullying—this lecture will examine the preconditions and effects of this development and argue that our ideas of vulnerability have changed fundamentally over the last fifty years.
Svenja Goltermann is Professor of Modern History at the University of Zurich. She has published widely on the history of violence, the history of psychiatric knowledge, and changing perceptions of victimhood. Her latest book, provisionally titled Victims: Perceptions of Suffering and Violence in Modern Europe, will be published by OUP.
Patrice Poutrus
Contested Asylum: The History of the 2015 Refugee Crisis
Modern German History Seminar, Institute of Historical Research, University of London, 25 February 2021
0:42 h
After 1945, both the Federal Republic of Germany and the German Democratic Republic included asylum law, and thus the admission of politically persecuted persons, in their constitutions. Since then, debates about the admission of refugees/displaced persons have continued in West German and East German society, persisting into the decades after reunification. Time and again, issues such as flight, asylum, and admission have mobilized the German public and provoked deep controversies. Patrice G. Poutrus argues that these discussions are not so much about specific questions of admission policy, but more about a fundamental struggle regarding German society's political and moral self-understanding. They raise questions such as: what consequences should follow from the history of National Socialism? Do we want to live in a pluralistic society? What identity does German society have and who belongs to it? Patrice G. Poutrus is the author of a book about this 'contested asylum' in which he examines its history from 1945 to the present.
Patrice G. Poutrus studied history and social sciences at Humboldt University, Berlin and wrote his Ph.D. on the social and economic history of the GDR at the Europa University Viadrina, Frankfurt (Oder). He works on the history of divided Germany after 1945, and on historical refugee and migration research. He is currently working on a research project at Erfurt University about family memories in the GDR and the post-1990 transformation of Thuringia.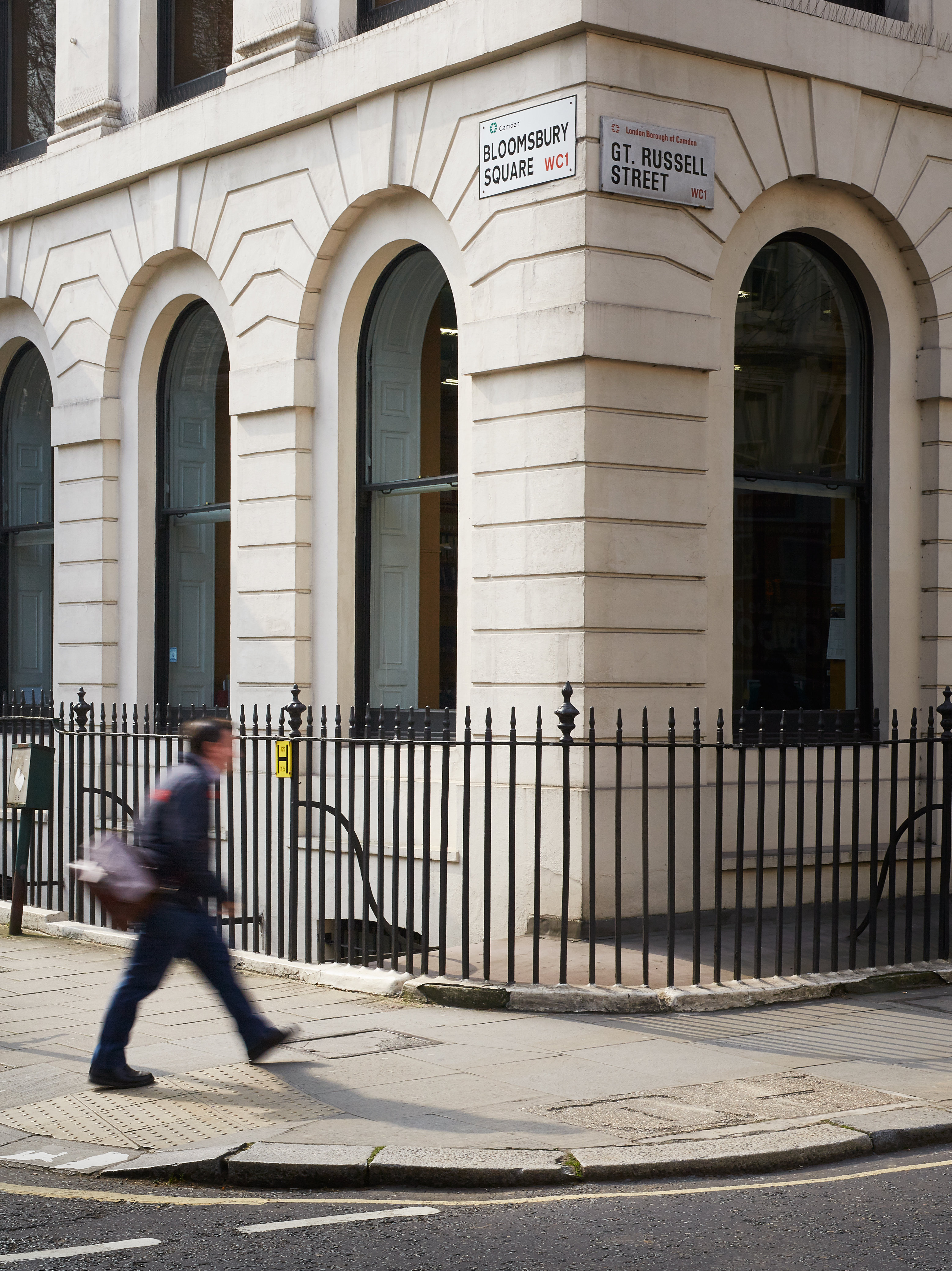 8 June 2021
Blogpost
Dorothea McEwan
Ethiopia Illustrated: Manuscripts and Painting in Ethiopia – Examples from the Seventeenth to the Nineteenth Century
The newly published anthology Ethiopia Illustrated: Church Paintings, Maps and Drawings is a result of my appointment as Associate Fellow of the Ethiopian Academy of Sciences in 2017. The suggestion was aired to publish a volume with my research articles on Ethiopian manuscripts and paintings, which had previously appeared in a variety of journals...
Category: Publications, Research
27 May 2021
Blogpost
Johanna Gehmacher
The Production of Historical Feminisms, Part One: Historical Awareness and Political Activism
In the early 1970s, a slim pink book designated as the first issue in a series titled Frauen(raub)druck (Women's (Bootleg) Print) became a best-seller in the burgeoning women's movement in German-speaking countries. To categorise the influential publication is, however, a challenging task for more than one reason...
Category: ISWG, Research